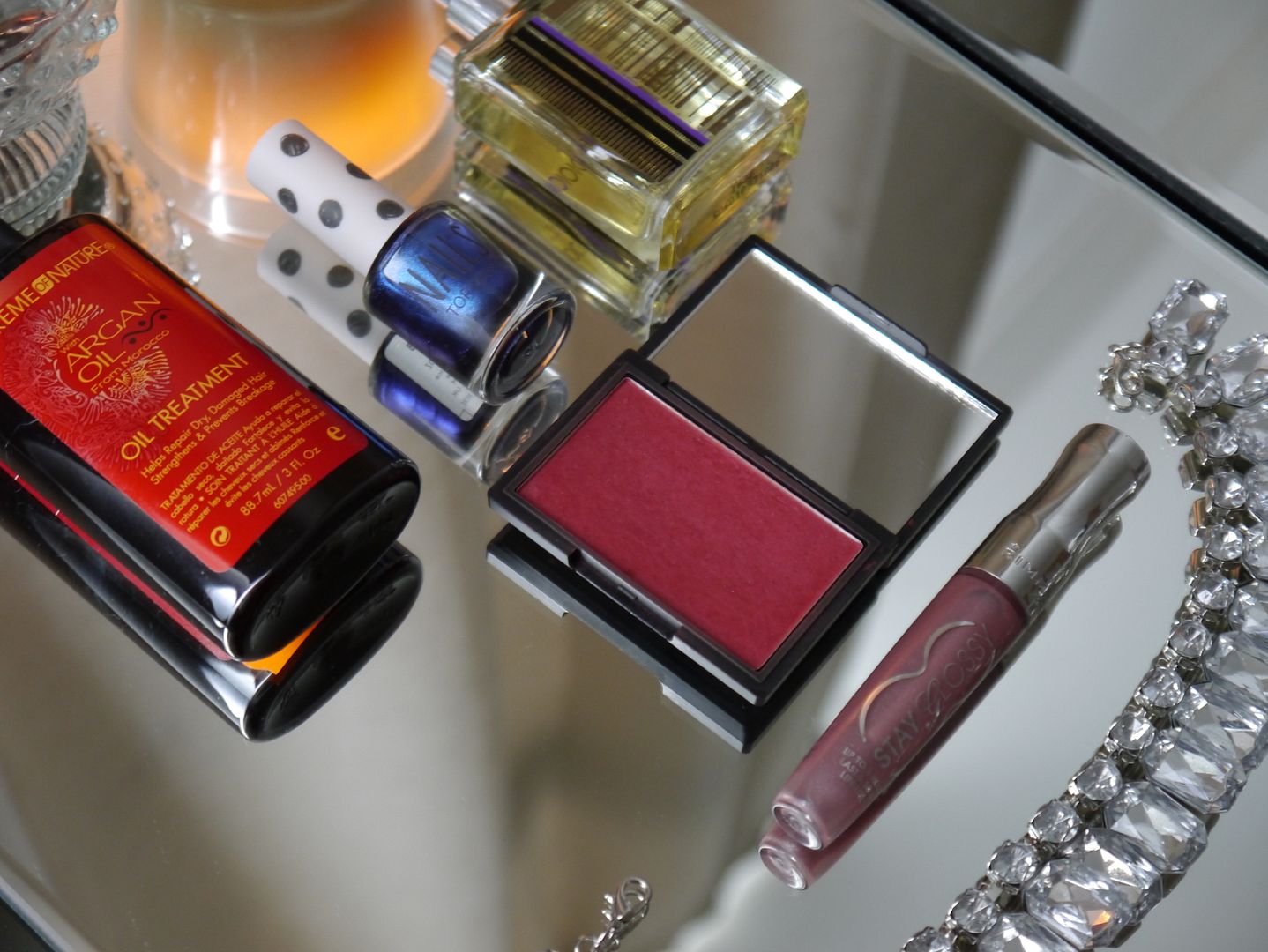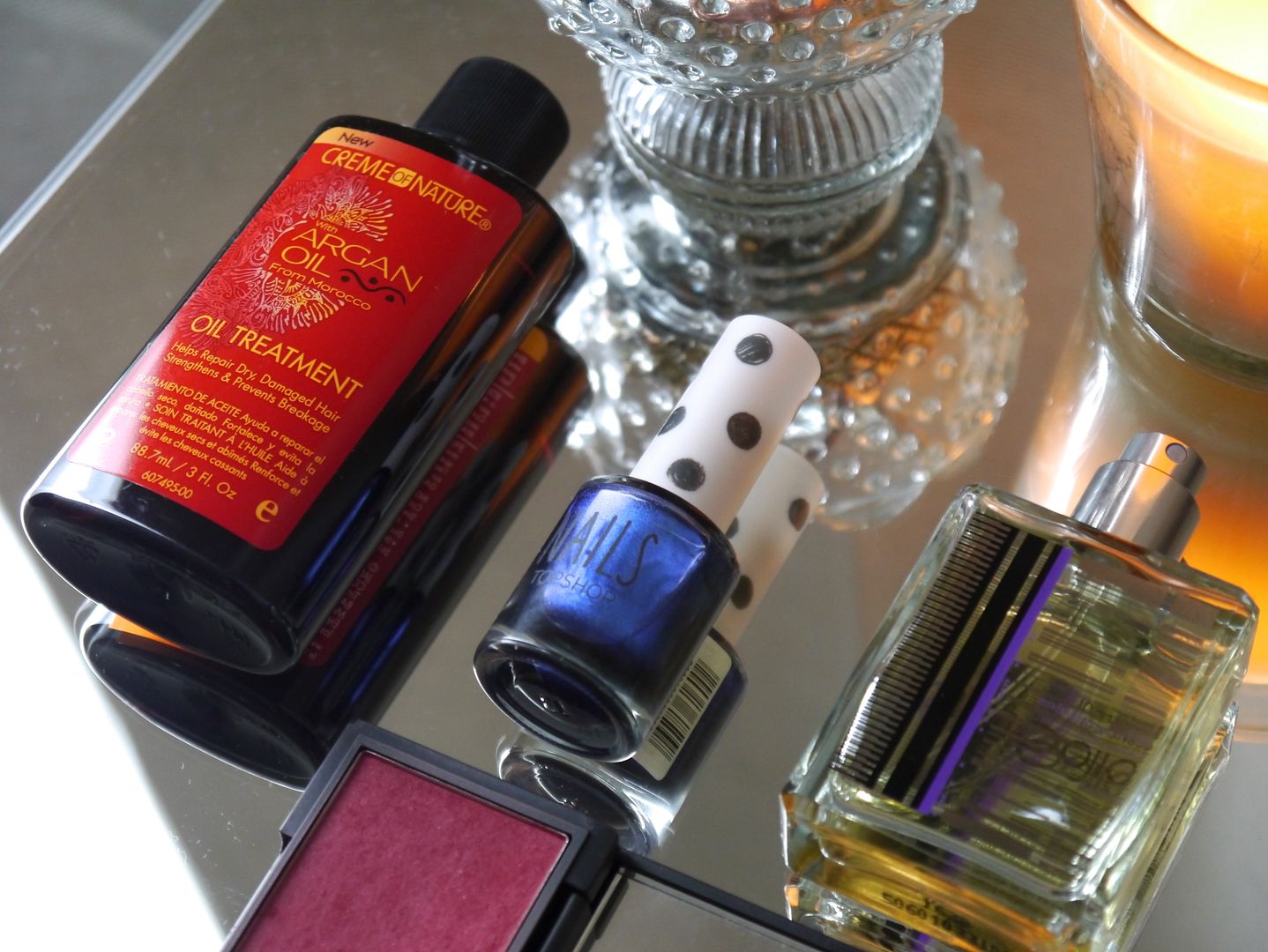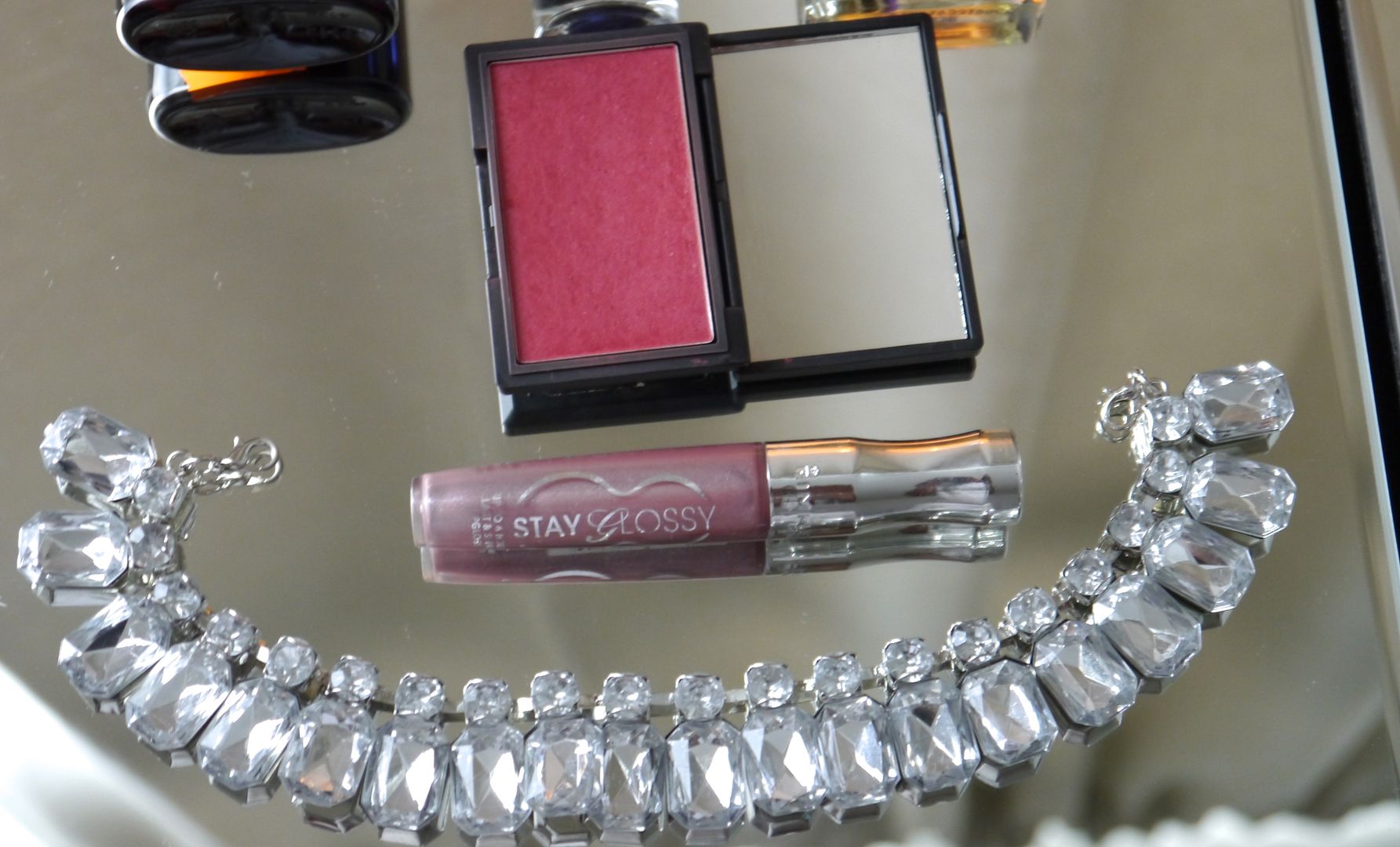 I recently picked up a beautiful mirrored dressing table from
Very
, it's a bit of a nightmare to keep clean (grubby fingers and all) but I have to admit that I love it. The best part is being able to see some of my favourite products and general bits and bobs taking pride of place.
I'm totally in love with the Topshop nail colour blue on blue it really is stunning. As always Sleek is doing it for me in the blusher department I've recently rediscovered the shade Pomegranate it's the perfect blush for my complexion. As I've recently had my hair braided I've switched up my hair care routine and have been loving this Cream Of Nature Argan Oil, it smells divine and has been doing wonders for the itchy scalp I've been suffering with recently. I'm a little boring when it comes to fragrances and tend to stick to a select few, the Eccentric Molecule, Molecule One is an absolute go to, I thinks I'd go as far as saying it's a holy grail product, high prise indeed!
Thank you for reading,

Please don't be a stranger, follow me on Bloglovin - Facebook - Twitter.